If you are in a serious relationship and thinking of buying an engagement ring soon to propose your partner, you must have all kinds of questions running through your head. When you hear about people proposing, they don't tell you about the process behind that proposal.
There is a lot that goes into proposing and buying a ring. It is an emotional rollercoaster when trying to pick out the perfect ring that your girlfriend would love. It is stressing, to say the least. There are many things that you should consider and make sure of, before you buy the ring. Because as everyone says, something may seem insignificant to you and mean a lot to her!
You do not want to mess up by giving her a ring that she only pretends to like for the rest of her life, right?
Buying the Perfect Engagement Ring
You may have already asked the parents for permission to marry their daughter and planned the perfect proposal, but when you have to think of how to choose an engagement ring, there are countless things for you to keep in mind. You have to get a ring that symbolizes your love for her and makes you look like the perfect fiancé in front of her friends and family. She would be showing it off at every turn and would wear it for the rest of her life. So, it is safe to say that the ring needs to be nothing short of flawless. Below are a few things that would help you figure out how to shop for engagement rings:
1. Determine your Budget
Many people stress over how much an engagement ring should cost. The only thing you need to do is establish your budget. Do not go over the line of affordable and start your new life with debt. Buy the ring that seems perfect not because of how much it costs but because of how it is a symbol of your love. You can get a flashier ring later down the line as an anniversary gift.
2. Surprise Her
Many couples nowadays pick out the engagement ring together, and while that is smart so that she gets the ring she wants, it is more romantic if you surprise her. Imagine the look on her face when you surprise her with a proposal and give her the perfect ring that she loves. If your partner is one to insist shopping for her engagement ring then make that fun for her.
3. Ring Size
To avoid the awkwardness of presenting an unfit ring to your girlfriend, make sure you get her ring size before you buy the engagement ring. You can borrow a ring from her jewelry box but make sure to be sneaky about it. That would not only save you time and money but would also paint you as a great fiancé who got correctly sized ring.
4. Know her Style
What to know when buying an engagement ring? Her style! Before getting the ring, make sure to research and gauge what her style is. You have to be confident what kind of jewelry she likes and what kind of engagement ring she would prefer. It would help you out in having an outstanding proposal because if you can guess what kind of ring she wants, you are nearly perfect in her eyes.
5. The four C's
When buying an engagement ring, you have to know the science behind the four C's. They include the cut, color, clarity and carat. Buying a ring is almost an art because a lot of details like its cut, clarity, color and carats need to be thoroughly checked.
6. Settings and Shapes
Other than the four C's, you also have to decide which shape of the diamond you want and in which setting. The shapes that you can choose from include round, princess, pear, oval and heart. Then, the settings include Tiffany, Eternity, Bezel, Channel, and Pave'. The setting style and diamond shape depend on your girlfriend's preferences.
Must Read How to  Plan a Wedding on a Small Budget
Top Places to Buy Engagement Rings
When you think to go and buy the engagement ring, Tiffany and Harry Winston must come to mind! But those are the elite jewelry stores that most of us cannot afford. Individuals who have a budget and are not spending millions on a ring, need stores a little more reasonable than that. After giving you tips on how to buy an engagement ring, we are also here to help you decide where to buy that engagement ring from.
Here are a few stores that are quite popular now for their diamond collections that you can check out:
1. WhiteFlash
This company has won the Distinction Award from the Better Business Bureau and is a member of the American Gem Society.
2. Brian Gavin Diamonds
Their signature cut 'Hearts and Arrows' is very famous and is liked in the community, too. With their high-quality diamonds and exceptional customer service, they have won our hearts.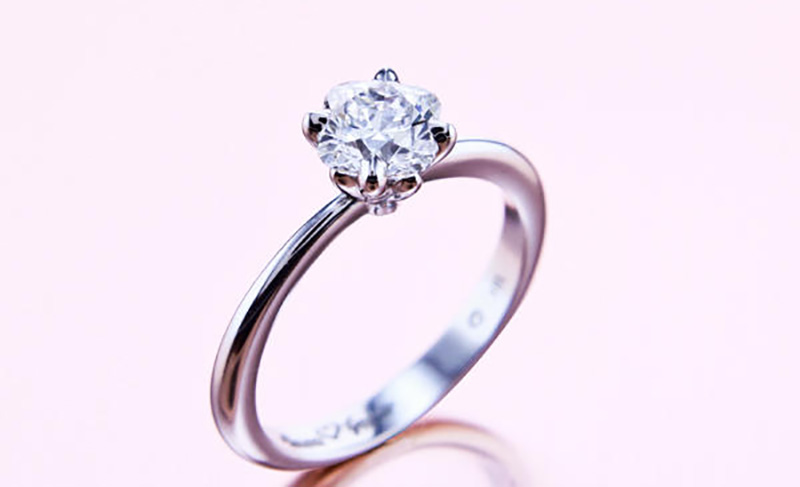 3. Leibish & Co.
This company offers a rare collection of colored diamonds that you would not see anywhere else. You can get the most beautiful rings from their online store.
4. Ritani
You can get customized diamond rings from this store. With their extensive collection, you probably would fall in love with multiple pieces!
5. Blue Nile
Apart from providing their customers with a vast selection of fabulous diamonds, they also hold the claim of being the first online diamond retailers.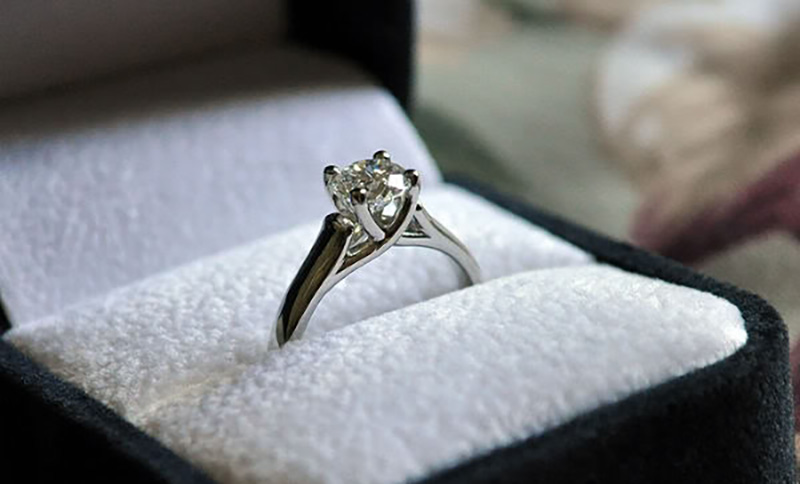 In this article, we combined a list of essential rules and tips to help you when buying an engagement ring for the one you love. From the cuts and shapes to the best retailers, we gave you a thorough engagement ring advice so that when you are ready to pop the question, you would do it with a ring that scores a definite 'yes' for you.
Hopefully, our list of tips and guidelines will help you when you are nervous and fretting over buying the perfect engagement ring. The whole process of picking out the ring and figuring out what your girlfriend would prefer is stressful. And because we understand that, we brought our aid to you in this article. We hope, with our helpful guide, you would be able to pull off the most romantic proposal and make your partner swoon. If you do it right then you will be complimented and praised for it, probably for the rest of your life.