There are different modes of travelling out there, you just need to explore!
Air travel can most certainly be hectic and tiring, unless of course you have a business class booked for yourself.
In any other case, a long international flight can be disturbing in many ways, but not when you have the right products that make travelling, comfortable and surprisingly enjoyable! Without further ado, here are all the essentials for air travel that you need to pack and carry right away.
1. A tote or a small backpack for easy accessibility
Since we are talking about economy class, we ought to tell you, using the bag cabin,you need something when you don't have an aisle seat and the one sitting beside you is in deep sleep.
For times like these, a tote or a small backpack can be stuffed easily under your seat.
We suggest you pack all essentials, such as snacks, book, iPad, chargers and the like in this small bag, so you don't have to reach out for the bag in your cabin, every time you need something.
2. A solid source of entertainment
Well! most international flights have screens, which includes gaming, movies and TV shows. But we won't suggest you rely on those.
For me, nothing says 'solid entertainment' better than a 500 page book – Preferably a mystery! But if you are more of a movie kind of a person, grab your IPad or laptop and load it with a few different movies, tracks and games to keep you busy all flight long.
Also make sure to grab your own pair of ear buds or headphones. Though the airline does provide you with one, but the sound quality is fairly average.
3. The sleep kit
Well, if all you are planning to do on that 8 hour long flight is Sleep, then don't forget to pack these two, essentials for air travel; a neck pillow and an eye mask.
The neck pillow keeps you from having a stiff neck after or during the flight, while the eye mask keeps all the access light from nearby screens and reading-lights away, so that you can have a sound sleep and avoid jet lagging, altogether!
Can't seem to find a travel pillow fit for your needs? Skyscanner has got you covered!
4. The peace maker – noise reduction earbuds
Nothing kills a traveller's mood, more than the buzzing commotion in the economy class cabins of the airplane. From people chitchatting behind your seat, to the constant cries of that poor baby. You obviously can't hush them up, but what you can do is invest into a pair of noise cancelling earbuds, which can keep away all sorts of noise.
So, whether you are planning to sleep like a baby, catchup with your fav TV show or just read your fav book, you can now do all of it in ultimate Peace!
5. Something to munch on
Whether you hate airplane food or want to keep yourself energized for the meeting that you have to attend within hours of landing, snacks are essential for air travel.
We suggest you to pack travel-safe packaging of your favorite snacks, such as trail mix, fresh fruits, crackers and granola bars etc. Avoid grabbing unhealthy options if keeping yourself full and packed with energy is what you are looking for!
6. A personal first-aid kit
Curing a headache can get tricky when in air, so can other conditions such as nausea and BP.
Nobody knows you better than your own self. So make sure to grab a travel sized first aid kid before you take off, which includes all essential medications that may come in handy when needed.
Also keep a few candies at hand, which work well if you are getting feelings of nausea.
Make sure to keep the medications close by, even when you have landed. Because you never know when you might need one!
7. A scarf or jacket to keep you warm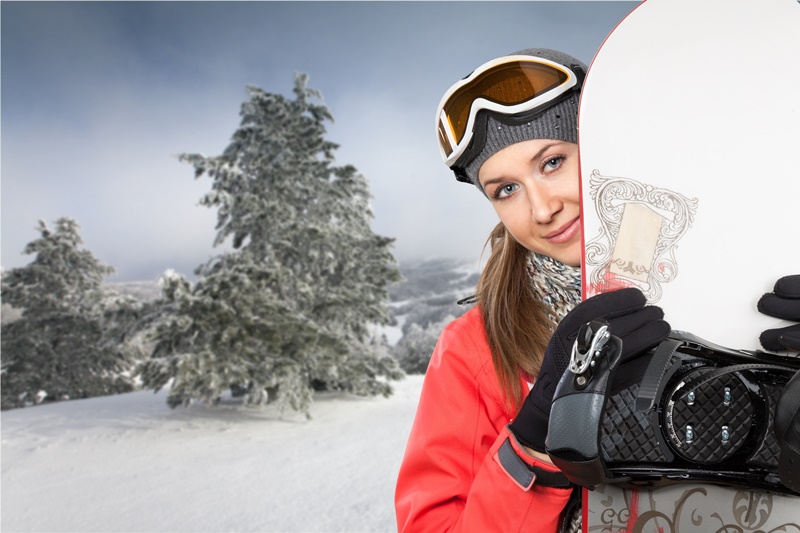 With air travel comes vast fluctuations in temperatures. Yes, you heard that right. If you have travelled via air, you would know how the temperatures in the cabin can fluctuate. At one point you might be perspiring, while minutes later your toes could go numb due to the cold.
Well, we haven't learnt the science behind keeping the temperatures from fluctuating, but a warm shawl or a jacket does the trick if you feel extra cold.
I wouldn't suggest wearing too many layers of clothes, because as I said earlier, it just might get too hot. Something that can be pulled over the top, like a scarf or a sweater would do just fine!
8. Keep yourself moisturized, inside and out
When travelling at high altitudes, your body tends to lose the needed moisture which results in a dehydrated, dry and scaly skin.
 To deal with dehydration, it is necessary you keep yourself hydrated with plain old water and avoid all sorts of fizzy drinks.
As for your skin, keep a travel sized moisturizer and lip balm at hand, to soothe the scaly skin and chapped lips.
Because no one wants to look like a dehydrated lizard checking out of the airport, right?
9. Face/baby wipes for instant cleansing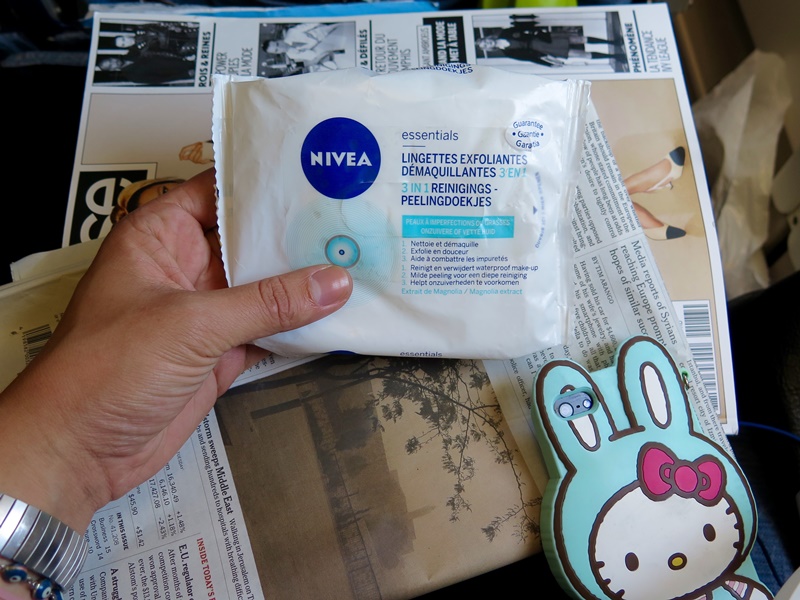 This one is a perfect long haul travel essential! Any flight, be it a 6 hour long or a 16 hour one, tends to leave your face looking, untidy and not-so-fresh.
As much as you want to scrub all the wariness away, carrying a facewash in your backpack can be risky. For one, you will have to fetch a smaller than 8 oz sized container, and even if you do, the risk of leaking still stands there, staring you dead in the face!
But we have a middle road if you want to skip the risk of a soapy mess in your tote. WIPES!
Face wipes have the tendency of cleaning dirt, right off. Making your face free of any wariness, looking as fresh as new.
All set to say hello to your new destination. Well, almost…
10. Makeup
How can we forget that? A compact, a blush and your all time fav lipstick is a total must have when it comes to essentials for air travel.  
We wouldn't suggest you to put on makeup before takeoff, instead keep this for the very end; 10 mins before landing. Wipe your face off with a Wipe, and apply makeup essentials according to your everyday makeup routine.
Because we all want to look our best, even after 16 hours of travel, don't we?
Yup, now you are all set!