After an absence of almost two seasons, Nina Dobrev has finally returned to the sets of The Vampire Diaries in time for the series finale. The return was hotly rumored and recently confirmed. Kevin Williamson, the producer, has now shared the first photos from the set. One of them gives the first glimpse of the actress as she hung out with Kevin and a particular co-star.
Well, it wasn't Ian Somerhalder as many fans might have hoped. Somerhalder, of course, is her ex-flame as well as her onscreen boyfriend. However, he did share a smile with Nina Dobrev when they were not shooting. Instead, the co-star is Paul Wesley who plays Stefan Salvatore, the first love of Elena, Nina's character, and now her semi-brother-in-love.
Is this a hint that the relationship between the two, Stelena, as dubbed by fans, is going to end the series? Of course, it might just be that Stefan and Elena end up remaining exes forever while the Delena reunion, hotly anticipated, proceeds. Whether that proceeds with or without a hitch is a different matter altogether. Alternatively, there might just be another ending to this love triangle in which Elena wakes up and decides that she is ready for some alone time instead of choosing between the two Salvatore brothers.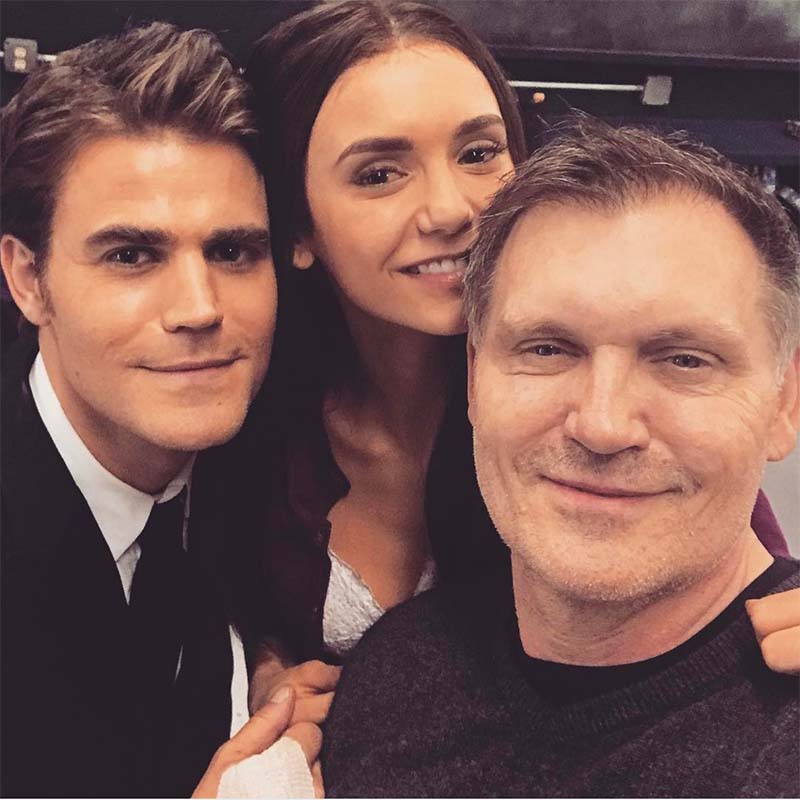 It is certainly difficult to say anything from just a single picture. Nonetheless, there have been teasers for the fans about the series finale dropping in little by little.
Julie Plec, executive producer, did tweet the same night as the photo about an emotional scene that they had just completed. If the tweet is any indication, the scene is going to break their 'goddamn heart.'
Plec also revealed that two production sets have now been retired, having seen the last scenes of the series. One of them is Caroline's house while the other is the bedroom of Damon at the Salvatore Manor.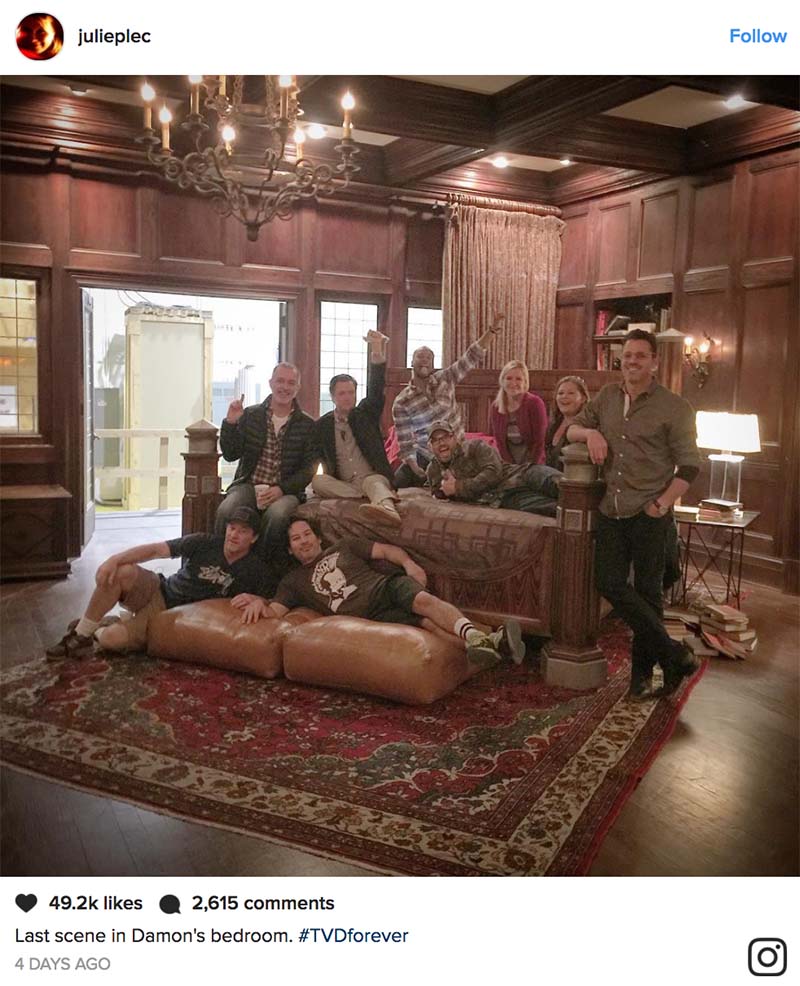 In spite of being the main actor of the show, Dobrev made a shocking exit from The Vampire Diaries after the sixth season. Instead of killing off Elena permanently, she was placed under an entanglement curse. This caused her comatose coffin state to be bound to the life length of Bonnie, her best friend. As a result, the writers and producers created a possibility of the eventual return of Dobrev. That is, of course, exactly what is about to happen.
The Vampire Diaries' series finale will air Friday, March 10 at 8 p.m. ET on The CW.