One of the biggest fashion trend of this year that has taken the world by storm is short ombre hair!
Nowadays, the latest trend is that of dyeing your hair in two different colours, and you would see many women with two different hair colours in their hair. But the women who are embracing this look have long hair. Besides ombre shades, there are other demanding trends such as short haircuts. Girls are chopping off their locks to achieve a sleeker and stylish dyed bob. Does that mean they have to be stuck dyeing their hair with one colour? This article is going to list a few short ombre hair looks that combine the two most vogue hairstyles of now, and will look great on anyone!!
Short Blonde Ombre Hair
Short hair looks quite chic on its own but if you add ombre to it, the hairstyle definitely becomes amazing. People get various types of ombre hair, from the brightest of colors to soft shades that blend in with your roots, everything exists. It depends on you and what you prefer, nonetheless! If you want a bolder look, you can go with a unique colour combination that stands out. And if you want a natural and blended look, then you can pick some softer color tones. No matter what colour you pick, ombre looks great on short hair. Here are a few examples of short blonde ombre styles that you can take inspiration from;
1. Brown to Blonde
If you have dark roots and you want to show them off with a cute blonde dye, this is great for you. It is not too eye-popping and your dark hair transitions flawlessly into blonde without much maintenance requirement.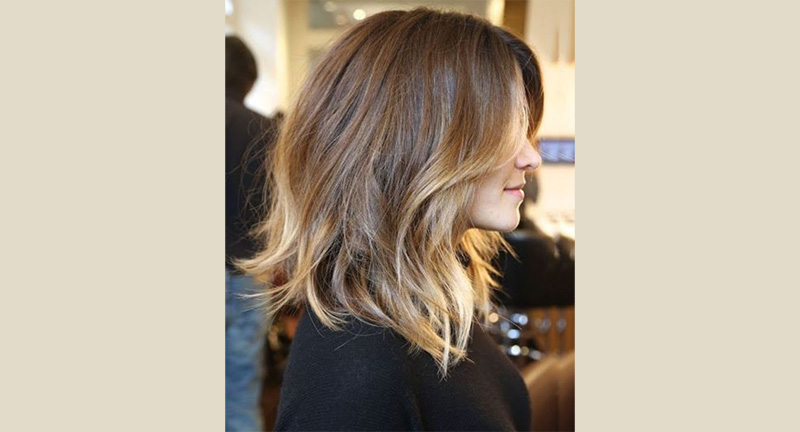 2. Blonde with Dark Roots
This style is great for people who want to try out the platinum blonde colour but without the full commitment. This lets you have a balance of extreme dark and light.
3. Darker to Lighter
If you are a dark blonde girl and want to get a lighter blonde colour without having to hide your roots then this is the look for you. It is also very pretty from the way that it highlights your blonde persona.
4. Dark Roots to Platinum
This hairstyle is a personal favourite of mine because the shade of blonde is light yet perfect, for darker skin tones. Sometimes, people tend to dye their hair a lighter blonde because they fear that it may not go with their dark complexion. If you have had the same concerns, then this is the look for you!
5. Blonde to Pink
For women who want to show off their feminine side with an edge, this ombre look is perfect. It looks beautiful and seems like something out of a fairytale. It would look amazing if you get short ombre hair with bangs.
Short Hair Ombre Red
Next to blonde shades, red is the most popular color for ombre hair styles, right now! And multiple shades of red also look great on short hair, no matter your face shape or hair type. You can get the most shocking and brightest shade of red to stand out, or you could pick any lighter shade that will look pretty but still give your hair, a chic look. Here are a few examples of red short ombre hair;
1. Dark Roots to Bright Red
If you want to showcase a bright look with balance of dark roots, then you could try this one out. It is a great combination of bright and dark that creates a stunning visual especially after styled.
2. Pink to Golden Blonde:
Whether you are looking for very short ombre hairstyles or not, this is a look that many people would love because how soft this style is.
3. Bursts of Red
This is a style for those who want bits of red popping out from their darker hair. It certainly is very appealing in its subtle way.
4. Bright Cherry with Dark Roots
You do not need to have a punk personality to rock bright cherry shades. Nowadays, you have the freedom to color your hair with whatever you like, without being stereotyped and it makes it easy for you to go all out and try some creative ideas.
5. White to Pink to Red
If you want to look like a character from a fairytale with magic and charisma, then this is the look you should go for. It is very appealing because of how it makes you look like a majestic personality.
DIY Ombre Hair Color Ideas
Basic ombre hair does not require you to learn special skills.This means that you can do it yourself, at home. There are many different colors and techniques you can try; DIY! You can also see many video tutorials that teach various techniques of dyeing your ombre hair style. You can try some of these out, even with long layered hairstyles since they are not specific to a hair type or length.
1. Deep Chestnut with Honey
2. Golden Brunette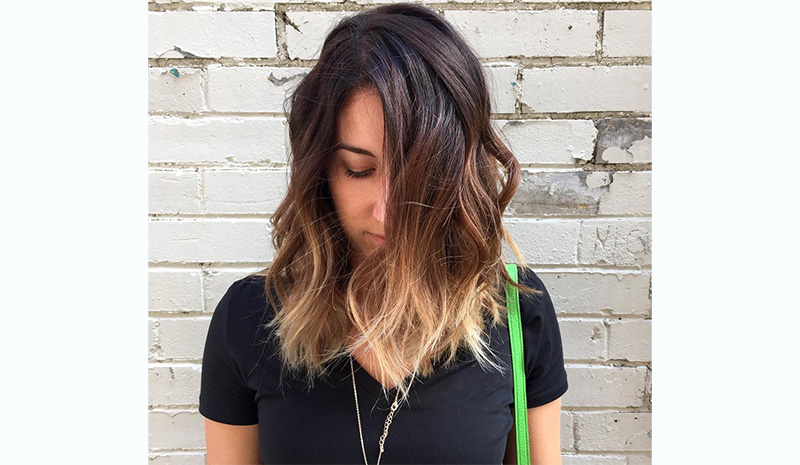 3. Cool Brown and Blonde
4. Purplish Black
5. Warm Auburn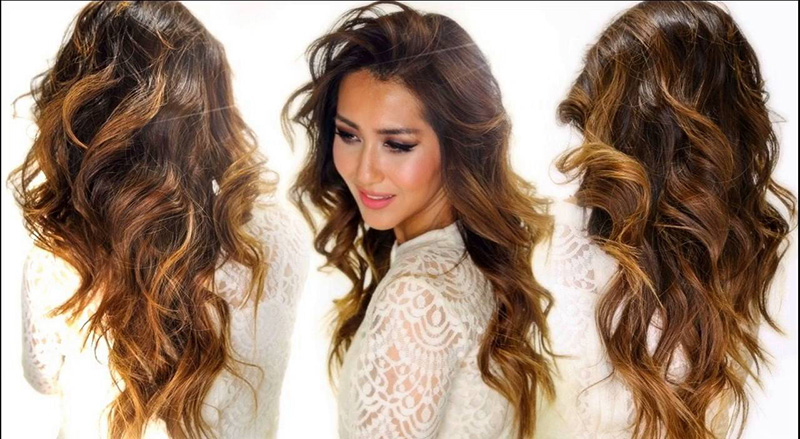 6. Delicate Golden Ombre
7. Gentle Shades of Brown
8. Fluorescent Red
9. Mostly Blonde
10. Neon Hues
In this article, we have talked about the latest fashion trend of short ombre hair that brings dimensions to your hair and requires no maintenance. It is the chicest hair look that you could achieve on your own, that too, without spending a lot of money in expensive salons. Ombre hair has been around for some time now but the recent wave of women getting this dyed look has made the style quite contemporary.
If you do not want to spend a lot of time or money on your hair, then you can dye your hair ombre, by yourself. You would not need to style it every day, and it also does not require a lot of upkeep. These looks work amazingly with layered hairstyles. The ombre short hair on dark skin and fair skin does not create much difference because this style works for everyone with any face shape or colour. It is my hope that with the ombre styles listed in this article, you would get some inspiration to transform your hair into something beautiful and magical!