We bet our mentioned DIY Halloween costumes ideas are all you need to spook up your look this Halloween!
Halloween, the All Hallows' Evening, is observed by many Christian and non-Christian societies across the world on 31 October every year. However, this event includes several activities like trick or treat, bonfires, decorating the house, craving pumpkins, visiting haunted areas and having costume parties. Nevertheless, it goes without saying that the best of all activities is attending costumes parties.
Halloween is celebrated in the remembrance of dead, saints and martyrs. Therefore, people traditionally dress up in ghostly-themed outfits. But, with the passage of time, costume selection has widened and turned into fun. Nowadays, people like to dress up into fictional and movie characters or turn into their favorite celebrities. Yet, it's one of the toughest tasks to find perfect costume especially when you want to look unique or have little time left to decide your look in busy schedule. If you are in a sweat, worry no more!
We have rolled in, to ghost you up, with some of the most remarkable DIY Halloween 2016 costumes ideas for last minutes of your schedule!
DIY Halloween Costumes for Adults
Halloween should be fun for not only kids but for adults, as well! Here are some DIY Halloween costume ideas for Adults that you may try;
1. 3D Painting
The Painting art is not new to anyone! However, in this Halloween, try something novel and go for 3D black and white body painting. These 3D arts will transform your look into artistic and creative one, for sure!
2. The Fruit or Vegetable Costume
Another effortless and fun way to customize your look is by turning into your favorite fruit or vegetable. No, you don't need to buy a special costume for it. Just take your desired fruit/vegetable colored shirt, add dots and other details on top of it with a sharpie marker or fabric paint. To make your look even more amusing, add leaves to your costume. For that, you need scissors and green card board, cut into required leaf shape. There you have it, an easy peasy yummy costume!
3. The Conjuring Valak
Want to look extra creepy this year? For you, we have the perfect suggestion, to go with The Conjuring Valak ghost. We bet people who have watched The Conjuring will be frightened as hell. Good thing is it isn't tough to recreate this look. The only essentials are black outfit, some creepy lenses and makeup.
4. The Injured Body Part
Take your paint and brushes out! We are going to guide you to create the most realistic looking injuries with all the stuff you probably own, already.
---
DIY Halloween Costumes for Couples
We have picked some best duo costume ideas for you and your mate which will make you both look noteworthy, in front of all!
1. Gigi and Zayn's Metallic Outfits
Who doesn't love the hot duo of Gigi Hadid and Zayn Malik! They wore matching metallic outfits at Met Gala Red carpet and their outfits became the talk of town, in no time. Their outfits can be considered as one of the appealing outfits of the year. This Halloween, turn into celebrity couple of your choice, as both the outfits can be put together painlessly. The plate armor sleeves of Malik can be found easily or could be made by using foil. Furthermore, to create Hadid's dress, you will only be required to create her hairstyle, have a sequin top and loads of grey tulle.
2. The Aged Couple
Another fun Idea is to transform your young couple into an aged one.This costume gives a perfect vibe of your everlasting love. Grab some makeup, add wrinkles and borrow an outfit from your grandparents.
Voila!
3. Pikachu and Ash Outfit
Both of you love Pokémon? Shape yourself into Ash and Pikachu! And the fun part is that it's easy to put up. Yellow and blue dresses with yellow self-made card board Pikachu ears can transform your look easily!
4. Soap and Loofah Costume
To turn into soap and loofah as your costume, you need tons of safety pins and 20 yards of thick tulle. Keep the tulle doubled and cut into two foot squares, fold up all the four corners and pin it. Wear a plain tulle colored dress underneath and pin your tulle over it, fluff it add more safely pins. In addition, buy a white rope attach it with your loffah and pass that out of your head. Your loofah-look is ready. Now, to make soap, you only need a white shirt, print or paint 'SOAP' on it and add balloons on top to give the impact of bubbles.
There you go, your soap and loofah looks are ready!
5. The Smurfs Couple
The Smurfs costume is piece of old tackle which only involves blue spray paint and white dresses.
DIY Halloween Costumes for Kids
Let's not forgot the kids because, undoubtedly, Halloween costumes look the cutest on them!
1. Baby Dobby Costume
How cute is this dobby baby costume? All it demands is a torn tan sheet, a jersey fabric to create the cap and four large pieces of heavy felt, two for each ear. Just tie knot at torn tan sheet as shown in picture, place the cap and to create ears, use fabric marker and stick with hot glue gun. It's ready!
2. Carl from Up
Carl from Up is adorable but trust me, your little Carl is going to look even cuter! For a Carl costume, you need a PVC Pipe/Stick to make a three sided square and attach tennis balls at the bottom. For his outfit; you need kid's glasses, bowtie and Pants with a cardigan sweater.
3. Cotton Candy Costume
This yummy costume might look tricky to make but is undoubtedly a piece of cake! You need loads of cotton, pink color spray paint, pink shirt and pants. As far as the cone hat is concerned, you only need white paper and elastic band. Assemble them all together and your little cotton candy is ready to rock!
4. Cat Makeup
If you're good at makeup or painting, use your creativity and turn your kid into cat.
5. Harry Potter
If your kiddo loves Harry Potter, transform him/her into Harry potter and it's another easy look which only requires Harry Potter glasses, a sharpie to create mark on forehead and a uniform.
Simple!
DIY Halloween Costumes for Women
1. Mona Lisa Painting Costume
This art and history Mona Lisa painting costume will flaunt your look perfectly if you're into artwork and creativity! Make yourself up like Mona Lisa, dress into a black outfit. For that golden frame, you require a golden spray paint or silk and cover a square of hard board with it.
Voila, you are done!
2. Rosie the Riveter
Are you a feminist? Then, this Rosie the Riveter costume is for you! All you need for this look is a denim shirt and a red bandanna.
3. Audrey Hepburn
You can also go with another easy peasy Audrey Hepburn look from Breakfast at Tiffany's. All it requires is a black outfit, pumps, a tiara, pearl necklace and sun glasses. Dress up and get ready to look classy!
OR
May be, if you want to do some serious stuff.
4. 100 Layers of Makeup
The fun 100 layers tag that had started via YouTube became much-publicized, right away. This Halloween, you can try hundred layers of makeup! For this, just apply 100 layers of your face makeup products.
5. Vampire Queen Makeup
If you are a makeup junkie, take your goodies out! Turn into a beautiful yet dreadful Vampire Queen with this look. Grab your brush, paint some White fangs and give yourself a creepy makeover with blood Red facial contouring.
DIY Halloween costumes for Teenage Girls
1. Victoria Secret Bag
A branded bag outfit is an enduring idea which is pain-free to make. All you need for this look is a big cardboard box. Cut that in same size for front and back. Now, paint it same as your desired brand's bag, add some string, some tissue papers to fill the bag. And you have it, a perfect girlish costume!
2. Finding Dory Makeup
Who doesn't love Dory, right? To transform yourself into your favorite character of Dory, you must have to be good at painting!
3. Harley Quinn, Suicide squad
If dory is too challenging for you to paint, you can go for Harley Quinn, another famous character which is as easy to make, as pie.
DIY Halloween Costumes for Men
1. The Unzipped Face Makeup
This creepy look only entails a zip! Open it half and stick it to your face with some eyelash glue. Now, paint the opened zip part into red, to make it look even more realistic!
2. Joker, Suicidé Squad
To recreate The Joker from suicide squad, you only require a green wig, purple glove, and black, white & red paint. Paint your face white, apply blood red color to your lips and add details with black paint. You can also stain your lips with some edible black color.
3. Men in Black
Turn into agents from the old but gold movie 'Men in Black'. It's one simple and appealing look which can help you grab a couple of goodies!
Quick and easy DIY Halloween Costumes
1. DIY Masquerade Mask
Masquerade masks are easy and quick to make! You can also paint Masquerade mask using face paints to add more creativity in your looks.
---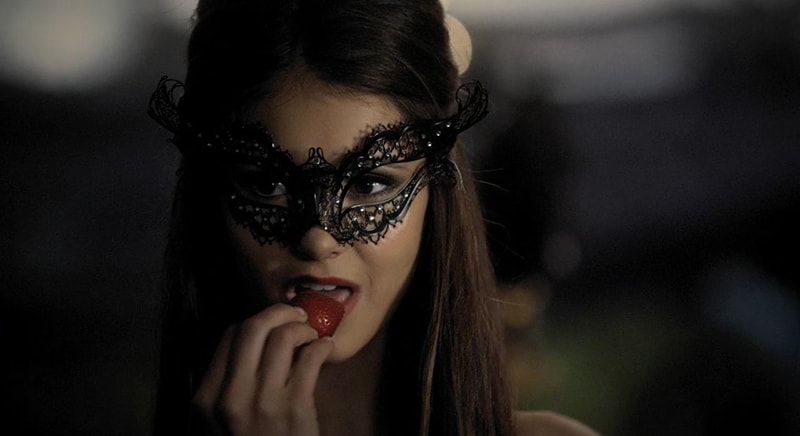 2. Prince
Put hair on face, draw eyeliner mustache and put some Eccentric clothes on. That's all you need to turn yourself into the music legend 'Prince'
3. The Spider Makeup
Makeup might look good but it is usually time consuming and tough. However, this spider look might seem demanding. Nevertheless, it's an easy and quick style that can be made with red and black face paint ONLY!
Last minute Halloween Costumes
1. Nerd
If you haven't decided anything to go with and have very little time left, the 'Nerd' look is one of the quickest and easiest to acquire. Get your nerdy glasses and dress up like a nerd!
2. Kitty Cat
Your black eyeliner is the only crucial thing you need for this cute kitty cat look!
3. The Stitched Mouth
With your black eyeliner, create a stitched mouth look. To make it even on both sides, place dots first before painting. AND it won't take much of your time, too!
Easiest Halloween Costumes
1. Circus Ringleader
If you own any sort of boots and hat, you can transform yourself effortlessly into this circus Ringleader.
2. The Instagram Selfie
What a cool idea to look like an Instagram Selfie. For that, you need a white thick card board. Just cut it into a frame and paint it like an Instragram profile.
3. Cereal Killer
Yes it's not serial killer, its cereal killer. This funny costume is too funky and you only need a couple of empty cereal boxes. Stick these cereal boxes on your shirt and pass some plastic knifes. Finish up your look by putting some red paint irregularly, all over your costume!
4. The Unsymmetrical Lip
This time, while applying lipstick directly on your lips, apply it a little left or right, but don't forget to draw them first. We bet it will confuse loads of people!
Original Halloween Costumes
Though DIY Halloween costumes look creative, but you may find some really Good costumes online and in the market as well. You might have to pay some extra penny but these costumes will transform your appearance straight away than a DIY costume. That being so, if you are planning to buy a Halloween costume rather than making one, we have some ideas for you! There are tons of apparels in the market which can transform you into clowns, ghosts, vegetables or fruits. However, go for a little different costume and choose some famous characters like Pokémon go, Suicide Squad or any of your other favorite movie. We have some options lined up for you!
1. Wednesday Addams and Cousin It Costume
2. Bacon and Egg
3. Red Riding Hood
4. Pokemon Go Trainer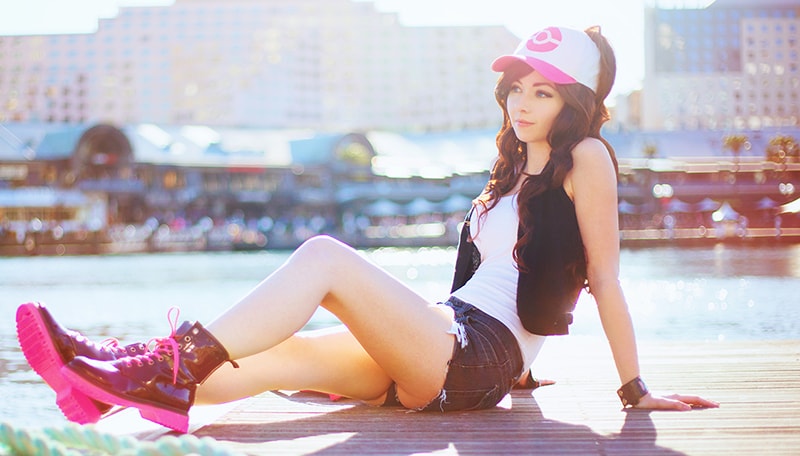 5. The Suicide Squad
DIY Mummy Costume
The ever-so-green Mummy costume is not a hard nut to crack! The plus point is that it's cheapest to recreate.
All it demands is an old white sheet. For this look, rip the sheet into strips, take some coffee water and dip all of your ripped strips in it. When the strips turn into dull brown or coffee shade, take them out. Wrap these yellowed strips around your body and secure it.
Moreover, to whiten your skin as mummy, use powder or white face paint. Your spine-chilling mummy look is all set to throw people into panic!