Over the years, I've witnessed severe melt downs by various women. Some for their children, some for their boyfriends and many, for their EYE BROWS!
Readers! Remember!
Eye brows speak louder than words.
Any woman, who can not manage her brows, can not be trusted in life. You must never underestimate the power of eyebrows!
They are indeed one the most attractive feature on a woman's face. Believe it or not, I've had people judge my personality on the basis of my brows.
Thank God for the thickness!
However, thick brows today DO NOT mean thick eye brows tomorrow. One bad move and it'll never be the same.
 "When I was 14, I couldn't be bothered to tweeze my eyebrows, so I would shave them in between. One time, my hand slipped, and I had half an eyebrow"-Suki Waterhouse.
Trust me you don't want that, do you?
Accept it, at least a million times in your life, you have regretted over tweezing your brow hairs.
Well I don't blame you! When we stand under the best light available, in front of the clearest mirror possible, and start tweezing, it gets intense, and we just don't know when to stop.
Nevertheless today, the natural brow fashion is trending again. Women are done with the thin perfectly shaped brow. They want to let it grow the untaught way.
Here are 5 official eyebrow shapes that the woman race has experienced till date
Types of Eyebrows with respect to the shape of face
1. The square face shape:
For this shape, go for the softly rounded brows. Avoid over plucking into a rainbow shaped brow.
2. The round face:
Lack of definition in a round face would require angular brows. This will give your face well defined structure. Make sure to go for the right arch!
3. The long face: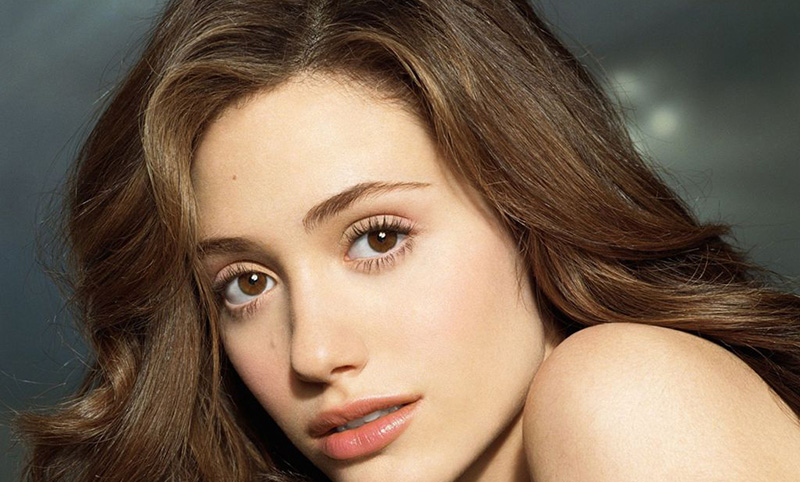 Since a long face has vertically stretched features, you would want your brow to have an extended tail from east to west to enhance the horizontal attributes of your face. However, avoid over dragging. It will make your eyes look droopy.
4. Heart-shaped face:
This type of face always supports "groomed" brows. Hence, create a controlled and not-so-bushy shape.
5. Oval face:
An oval face is said be the most balanced facial type. It enjoys bits of all the shapes mentioned above. With this one, you may want slightly arched eyebrows.
3 eyebrow tips for all faces by Joey Healy. 
Joey Healy is a celebrity eye brow specialist, who has worked and dealt with many big names such as Kyra Sedgwick, Bethenney Frankel and Andy Cohen.
Here are some helpful tips by Healy;
Therefore he suggests that the arch should come in after two-third of the entire brow.
The head of the brow should begin at the bridge of your nose. "This point can be easily found by vertically holding a pencil up to either side of your nose bone."

 "One of the biggest mistakes I see day to day is a centered arch. This gives the dreaded 'rainbow' shape!" –Healy

Say not to short eyebrows. "You can allow it to extend slightly further as long as that tail doesn't end lower than where the head begins (this can make the eyes look droopy). Make sure your tails always taper to a crisp point to best lift the eye.", says Healy
Here comes the most awaited part of this article.
The magic behind threading eyebrows!
Darling ladies, I understand the pain of making appointments every 15 days to fix your face. It's not just painful, it's exceedingly tiring.
The toughest battle is who calls Macys first! Whether its Macys or any other place you go to for your eyebrows, it's nearly impossible to get an appointment on your time, because there are just too many women in the world!
Then there are people who say "why do you need to get your brows done?" and you've shot them in your head like a million times. They don't get it! With untidy brows, no Mac, Sephora or Bobby Brown looks nice on your face, and with perfectly nailed brows, you'll walk out with no makeup feeling like a boss.
Life is depressing when you can't grab an appointment, but we are warriors and we always have a way out!
How to thread your eyebrows at home!
Step 1:
Threading eyebrows at home requires you to begin with collecting all the important tools such as; a thread, cold water, powder and a scissor. You might also want to grab an eye brow pencil to draw an outline for your shape.
Step 2: 
Separate 15 to 20 inches of thread and cut it, tying at least 3 knots to be on the safe side. (The feeling when the thread breaks, in between a legendary threading session is worse than watching mike go to jail in the last season)
Step 3
Stretch out the thread into a rectangular shape and turn the thread over to make an X. Once done with this, use your dominant hand to turn the thread once again in the same shape.
Step 4

 
Apply powder to the area you're about to thread and aim the hair you want to remove. Fix the thread on that area and move against the direction of where the hair is growing from. You will have to constantly open and close your hand to thread comfortably
Step 5
Once you have threaded your eyebrows, trim away the long unwanted tips.
Step 6
Apply lotion or any anti bacterial cream to reduce swelling and redness.
Threading eyebrows is a very complicated task. It involves practice and focus so before you thread your eyebrows, practice on any other part of the face such as upper lips. It's important to get the hang of it to avoid bad eyebrows.
Furthermore, try to reduce the habit of eyebrow plucking. Yes it's easy and takes less time, but in the longer run, it will leave spaces between your brows which will make your hair look thin and untidy.
Perhaps all women love grooming and pampering themselves. Complements DO make our day!
However, here's one advice. Before you work on your exterior, fix the insides. Have a good heart. As Kevyn Aucoin says
 "Life is too short to spend hoping that the perfectly arched eyebrow or hottest new lip shade will mask an ugly heart"